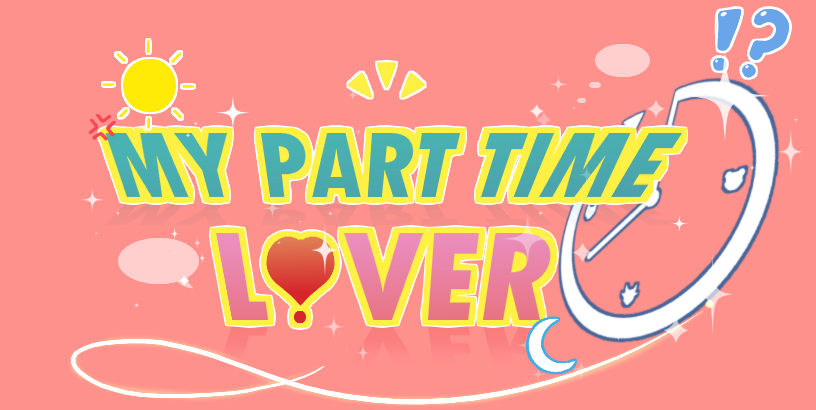 My Part Time Lover
A downloadable game for Windows
After receiving a message from your uncle, you make your way to Milton Town. You have been asked to take care of his property for 30 days until he returns.
What will become of your stay?
------

Download contains My Part Time Lover.zip - Please unzip the folder before playing! Comes with a Wallpaper in the game file.
A dating game made with RPG MAKER MV. For WINDOWS only!

(18+) Please note, this story contains explicit scenes and is for adult only!
------
Latest Update
[Bug Fixes/// 27/06/2019 - 11:28PM GMT]
Earth Champion Support Card not healing after battle, Fixed
------
[Bug Fixes/// 26/06/2019 - 13:48PM GMT]
[Bug Fixes/// 15/06/2019 - 13:48PM GMT]
[Bug Fixes/// 14/06/2019 - 01:33AM GMT]
[Bug Fixes/// 12/06/2019 - 11:35AM GMT]
[Bug Fixes/// 11/06/2019 - 19:08PM GMT]
[Bug Fixes/// 11/06/2019 - 4:49AM GMT]
[Bug Fixes/// 11/06/2019 - 3:44AM GMT]
[Bug Fixes/// 10/06/2019 - 9:42AM GMT]

-Cannot find Pudgy_1.png error.
-Night Event and swapping of NPC's from night to day. Fixed.
-Random access of bulletin board event for certain NPC's before triggering the quest from the bulletin board. Fixed.
-Fixed a small bug when playing the arcade machines that doesn't trigger at times.
Day 6 to 9 Notification pop up for Griff. Ricky unavailable to find on Day 9, Fixed
- Day 13 Daz Event at the bar does not trigger. Fixed!
- Day 7 - Ricky is still at the Convenient Store during the night. Should only be during the day. Fixed
- Removed Ziggy at convenient store during the night, fixed.
-Removed Pander while triggering a Daz event during the day. Fixed.
Day 8. Leon notification error for bulletin board quest. Fixed.
-Leon Choice Route at antique store bug, when selecting option 1. Quest for searching him becoms active. This is incorrect and is fixed.
-Daz Bakery Events, sudden pause of the character preventing from moving but music and other moving animation is still functioning. Most likely due to conflicting events. Fixed

-Ultimate recipe description error, fixed
Recipe list, error for displaying 25 instead of 23, fixed
For those who purchased the game, these errors will hinder your game play. Please download the game again. You may take your old save data from the previous game and move it to the fixed game. The fixed bug may not apply to your saved game, if this is the case you may have to start again or load a older save file if the error persists.

Spoiler Alert - For those who want to play easy and casually here's the full guide to each characters route. Please be aware you can only date one character at a time, replay-ability is available after completing a route and saving.
FullGuide
Purchase
In order to download this game you must purchase it at or above the minimum price of $12.99 USD. You will get access to the following files:
My Part Time Lover
373 MB